Marketing & Technology Digitally Advanced Departments, while HR & Legal least, says AESC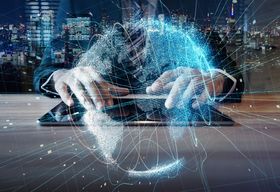 Reports also revealed the major barriers preventing organizations from achieving enterprise-wide digital transformation, such as legacy approaches, lack of talent, lack of investment, resistance to change and lack of clear definition.
The participants of the survey included executive search and leadership consultants who advise organizations of all sizes and across sectors, rated Human Resources and Legal departments the least advanced in their digital transformations, whereas Marketing and Technology departments were ranked the most digitally advanced within organizations. The study also revealed major challenges to achieving innovation, the attributes of leaders who can inspire innovation, the C-Suite roles that must change in the global environment to follow a executive talent strategy for Business 4.0 innovation.

Established in 1959, AESC is a professional association for consultants who represent exemplary standards in executive search and leadership advisory globally. AESC Members represents 9,000+ trusted professionals in 1200+ offices, spanning 70+ countries. It increases the visibility of the profession and supports its members through quality standards and best practices; advocacy; insights and education.