Work Culture - is the new determining factor in recruitment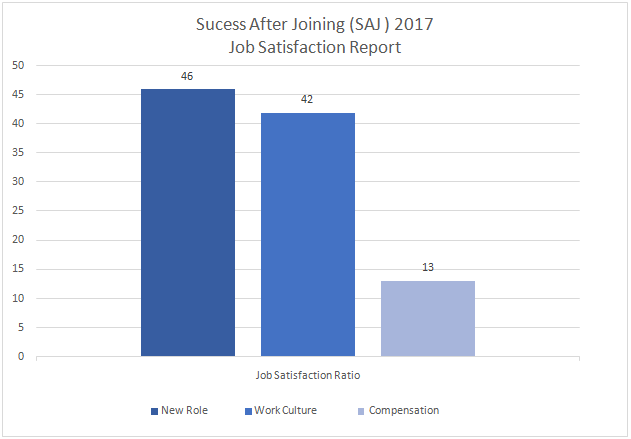 Survey was done by a private recruitment firm "en world – India" shows 80% of the candidates working on mid & senior positions are satisfied with the new job where 46% cited their new job responsibility as a key element for their satisfaction and 42% of the candidates gave work culture as top reason for their job satisfaction.
"Fostering the career development and success of top talent, drives the growth and success of our clients."
The survey is a part of "en" initiative named 'Success after Joining' that is intended to go beyond the routine recruitment process and engage with the clients & the candidates post hiring. This is a long-term value-added service is aligned with the company's goal IMPROVE-IT (Kaizen) so with a periodic survey, the company can assist clients to become a better employer brand while assisting candidate with a better opportunity.
The data is derived from all major domains like technology, automobile, Engineering, Consumer, BFSI, Telecom, and Pharma. The SAJ report 2017, shows the highest satisfaction comes from IT sector while the telecom reports the less satisfaction level when compared. Compensation & technology used came as a third major element in job satisfaction report.
As en world believes in long-term association as the aim is not only just introduce a talent but support them after they join the new company because we believe in "Fostering the career development and success of top talent, drives the growth and success of our clients."