Instant Payday Loans - A Big Relief for Young Professionals in India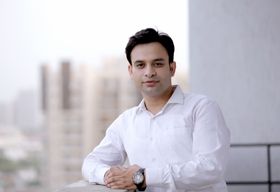 If you are wondering what payday loans are, here's what you need to know:
Quite a popular concept in the UK, USA and other western countries, payday loans are cash loans that a person can take to meet an emergency need he/she is facing. These loans are supposed to be paid back at a high-interest rate and is credited to the borrower for a short period of time on the basis of the income he/she is earning. This concept has an interesting origin, it came into light when blue collar workers in the West availed loans and repaid them as soon as their next pay cheque arrived, quite literally living from one pay cheque to another
Many Fintech startup companies have started sanctioning payday loans. These startups provide loans to highly mobile working youngsters who can borrow money in case they face a cash crunch, just a few days left to their salary. While the best thing is that the money is repaid few days after you get the salary, the rate of interest is quite high considering payday loans are unsecured. The amount of the loan can range up to a couple of lakhs; don't sweat as the company itself manages the entire documentation without you facing any hassles.

Here's why opting for payday loans is beneficial

You and your friend have already used your salary for a 5-day trip to your favourite place, and suddenly your smartphone has met a medical urgency; you have no money at all. What do you do? This is where payday loans come to your rescue. These loans are sanctioned between 2-7 hours and range up to Rs.30,000 or a fixed percentages basis on your salary, however, few companies do sanction loans up to a few lakhs. It's important to note that these loans need to be repaid with 5 to 30 days after you get your salary. Additionally, the rate of interest charged per day is one percent.

How to apply for one?

The amount of salary you draw decides for you whether you get a payday loan or not. Fintech startups check for interest rates and loan eligibility criteria using the latest technology, which means they keep a track of your profile, number of followers and expense habits by reading between the lines. These companies also check whether you are a safe borrower or not, and just in case your friend has already borrowed a loan, you might find it hard to get one for yourself. PAN Card, ITR and bank account statements are a few documents that these companies demand from you for verification.

Like everything has its pros and cons, payday loan too has a few cons:

1. Interest rates are quite high

2. Easy money could land you in a complex debt trap

Now, that you know all about payday loans, be wise and consider it to be to your last resort.