Knowledge solution integration acts as a catalyst for IT giants in India and globally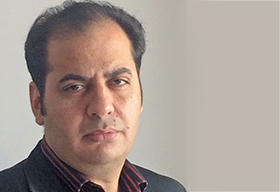 According to industry estimates, the IT industry continues to expand at global revenue of 5% and the IT services industry itself is already at over 700 Billion US dollars. The IT service industry itself has seen a steady rise since 2015 from around 650 Billion USD to the current 700 Billion, and if data is to be trusted we will soon reach around 750 billion in just two years. This indicates that something must be happening right that a growth is in process. The reasons behind this growth include new technologies and implementations such as Cloud computing IT service providence, SaaS, IaaS and IT insourcing solutions which are steadily helping the big organizations create a more connected and much more reliable industry with internal growth and overall integration.
If we compare 3-4 years before, the growth was still marginal in India. However, at the global scale, companies such as General Motors, Bank of America and VISA had already started the process of insourcing way back in 2012-2013. Following suit, every IT Giant worldwide realized its importance and over a period of 5 years, we noticed a steep rise of endorsement of insourcing by organizations.

India has followed suit and is currently running a high tide wave of moving towards the highest insourcing possible for any organization. CEO's, CFO's and COO's of various organisations are in the process of insourcing operations to the maximum possible capacity suitable or the company.

The reasons are numerous, but from a corporate perspective we can safely say that it is all about the revenue growth, long term benefits, organizational image and holistic satisfaction of the employees. In the same order, revenue growth happens as a result of cost cutting and accidental cost elimination by bringing the operation under the companies' control. Long term benefits are the results of cumulative internal development of the organization including intellectual property development and knowledge base development. Organizational image has a direct correlation with the previous two aspects and when the company has whole responsibility and ownership of its operation, it makes sure that accountability becomes a key aspect of the organizational strategies. Knowledge base development is a must for any organization; probably the older rule of the world and industry is that you only grow when you have knowledge of the past and the capability to mold it for the future.

Knowledge solution integration becomes knowledge base development for the organization. And when the company has its operations insourced, this knowledge base is created in the internal employees of the organization. Hence, the employees experience exponential rise in their skill set. They don't just feel empowered but also feel satisfied and work satisfication goes a long way to achieve amazing results.