Here's What You Can Do to Make Your Website Rank Better on Google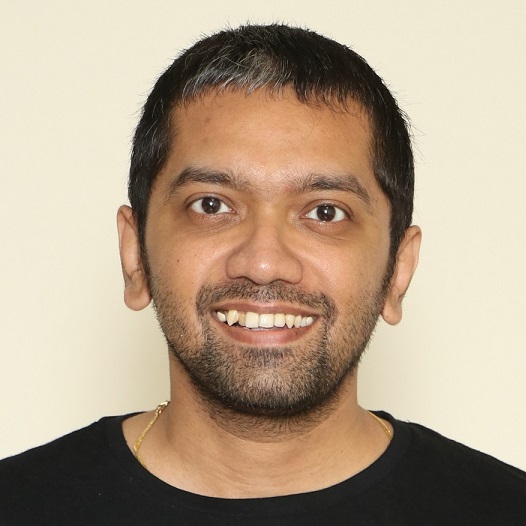 In India, the term "search engine" is synonymous with Google, which holds a whopping 97 percent of the search market.
Therefore, it's imperative for businesses to cement their presence on Google and constantly attempt to increase their visibility for keywords related to their industry and business. Here are a few strategic ways to go about it.
Get your keywords right
Keyword research is the starting point of all SEO efforts. In fact, your customers'relationship with you begins with what they enter into the Google search box. When someone googles anything, they are looking for answers. Therefore, your keyword research should focus on answering your customers' questions. Think about the following:
• What is the intent of the customer? Why did they google this term?
• Do they have problem? How can you solve it?
• What content will they see when they click through to your site from Google?
• What action do you want them to take on your site? Fill a form? Buy a product?
Such questions can only be answered with methodical research. A digital marketing tool can help you carry out in-depth analysis into keyword-related metrics. You can get data that will help you answer business-specific questions like these:
• How many keywords is your site ranking for organically?
• How much traffic are your best performing pages bringing you? Are they bringing sales too?
• What keywords are your competitors showing up for? Can you target those keywords?
• How can you create related sets of customer intents and industry terms to target? How can you prioritize these sets and turn them into content?

Optimize for mobile phones

80% of all internet usage in India takes place through mobile phones. Google searches from mobile devices surpassed those from desktops and laptops as far back as 2015. With this now being the case all over the world now, Google has implemented mobile-first indexing. This means that their search algorithm will now prioritize the mobile version of the website (instead of the hitherto used desktop version) for crawling, indexing and ranking processes.

• Put your URLs through the Mobile-Friendly Test to discover usability issues, such as small font sizes, improper image or video rendering, or scripts that don't load correctly on mobile phones.
• Google places great importance on how fast websites load, because speed is central to a better UX. In July 2018, they announced that page speed is now a ranking factor for mobile searches too. You can check your website's loading times using Google's PageSpeed Insights tool on a per-URL basis; the tool also provides recommendations on specific areas where you can improve. In addition, Google has also come out with a Speed Scorecard tool that lets you compare your mobile loading times on 3G and 4G connections with those of your competitors.

Keep building links

Google looks at over 200 signals when it decides how to rank web pages for a particular query. However, links were and are the basic building block on which Google's ranking algorithm is based. Andrey Lipattsev of Google reaffirmed that content and links are their top two ranking factors.
On the contrary, building low value links can do more harm than good to your site.
• Identify the key pages that you want to rank and shortlist them for link building.
• Shore up the content on these pages and turn them into resources that bring in natural links from other sites in your industry.
• Use social media, email and online forums effectively to assist in content promotion and bring in mentions and links.
• Use competitive intelligence tools to identify which sites are linking to your competitors. Then get those sites to link to you in similar ways.
• Contact sites that mention your brand or product but aren't linking to you. Request them to link to the appropriate page on your site.
• Focus on building links from authoritative sites and pages that actually drive traffic to your site.
• Audit your backlink profile periodically and remove low-value or spammy links so Google doesn't penalize you for them.

Wrapping up

SEO is a moving target. It's not easy to play a cat and mouse game with Google. Which is why you need consistent, cross-channel digital marketing efforts to keep your brand visible and gain consumer mindshare. Google prioritizes what users want over everything else, so when you focus on making things easier for them, rankings are sure to follow!